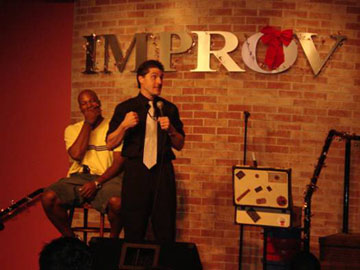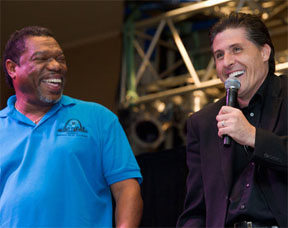 Erick will have your group laughing and cheering and has he pick key people from your company to come up on stage for some good clean high energy comedy.
Erick can make your Entertainment worries disappear.
Erick is one of the few entertaintainers that comes complete with his own sound system and back drops!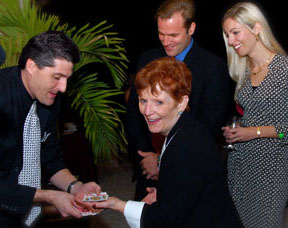 Erick can mingle with your guests during your cocktail hour or before dinner performing mind blowing close-up magic.
Erick will have your guest scratching their heads and saying "How did you do that!"
If you like David Blaine street magic you will love the magic of Erick Olson.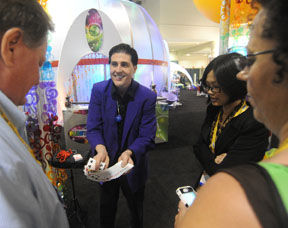 Erick can dramatically increase your booth traffic and your client leads with his unique blend of Comedy Magic.
Some of Erick's past trade show clients: Hewllet Packer, IBM, Sun Systems, and more!
Let Erick Olson incorporate your companys message at your next Trade show and watch your booth fill up like magic!
"Best Trade Show Magician we ever had Erick wasn't just a performer he become one of your salesman!"
-Angela C, Corporate Trade Show, Orlando, FL